How did "Craft Beer" become your passion?  When did a drive or weekend day trip always have you putting a brewery stop on the map? You know you do it. We Craft Beer Geeks cannot go on a day trip or vacation without seeking the next brewery.  Our significant others know there will be a brewery stop at some point.  What was it about Craft Beer or as some of us remember "Micro Beers" become you? Let's not worry about is it called "Craft or Micro" wording that is for another day.

Back in 1989, I had my first craft beer at Squatters Brewing in Salt Lake City, Utah I know what a place to start this journey. However, I can remember to that day the first beer, the first growler and it all happened on the same day. To think this elixir not only was super tasty but It was also different from the yellow fizzy stuff I drank in college.  Captain Bastards Oatmeal Stout it was and when I saw another patron order a growler, I was like you can put that in a huge container and take it home?  Ok, naive me had to get this thing called a growler and share with my friends.  Well little did I know that a thick stout was going to meet my friends at the time with a "uh dude that's not beer, that's oil."  Well I tried to save it for a few days and sampled a little each day. Oops where did the fizz go?  Then the start of my learning all about this concoction made with barley, yeast, water, and hops. So that was then, a few years were to pass after this discovery before my journey really took off.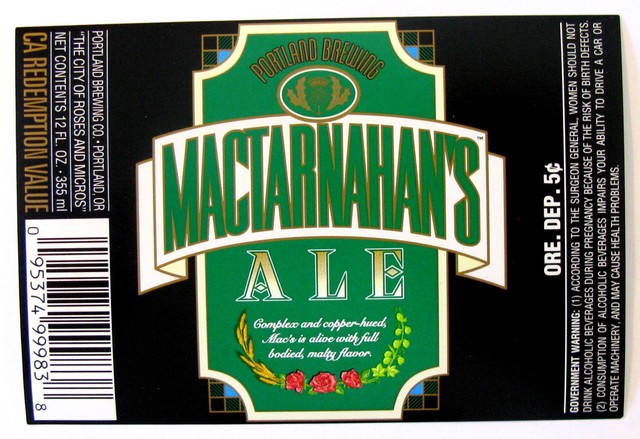 Fast forward it is 1995, 6 years later living in Bose Idaho at a local bar having a cold frosty BMC beer and my buddy said try this.  Oh man that was it!  Buckle up it goes fast, Mactarnahan's Amber ale was the beer.  Flavor, aroma and all my senses took off and I was like more, I want more and where, what, when, how, and why hit me.    Not long after it was just either the cosmos saying this must be, but I was working one mile from the source Portland Brewing the makers of my new love Mactarnahan's in Portland Oregon 1996.  After moving I attended my first brewer's festival and there I was hooked.  The Oregon Brewers Festival of all days on a Sunday – Rookie Move. I drank Widmer Hefeweizen OMG this stuff has body oh look they add fruit on the glass. Next, Saxer Brewing Lemon Lager and then a super tasty Rogue Dead Guy loved that crazy skeleton. It was all downhill or belly filling from then on.

For me, the passion started when I wanted to log or collect the beer and needed a way to remember/log them.  Once I found there was a portal online – RateBer.com.  I was hooked and have never looked back. Atomic Ale House, Richland WA was the first for my collecting and that was the start over 15 years ago.  Cannot even begin to tell you how many different beers I have tried. I did finally stop counting a few years ago. 😉  Still I keep track of all the breweries I find on my trips out n about while on vacation and or road trips or what have you. That is just the collector in my nature.




Let us circle back to the question what was it that made you go "Craft Beer" is my thing.  I know a lot of people in this industry from volunteering at festivals, Homebrew clubs, blogging, touring, and then finally getting into the sales side of the business.  For me it is always the Brewery, the look, the feel, the smells.  There were the different beers offered and the what stood out from each place.  From the ability to see brewers in the back working. The steam rising and the aroma of the hops coming out to the pub side.  The freshness, the enjoyment that comes from the brewers when chatting about their brews they put so much into.  The stickers, glassware and oh the many different names and designs on every bottle (Now cans).  That one special pour you get when visiting of their super special project they are working on.  It can be a new special one off or a new beer that will soon be the new flagship.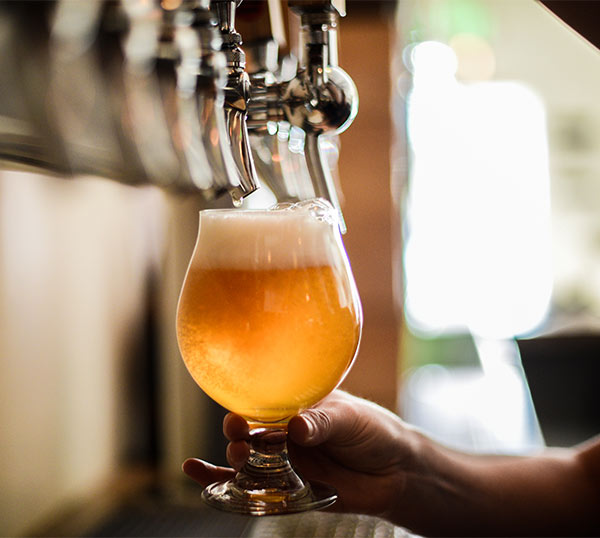 We are in somewhat odd scary times with the world scrambling to heal itself.  I come back to Craft Beer and the passion.  I look forward to the day I can finally go to a brewery new or old stop by and say hi and bullshit with a brewer. Talk about the latest new beer, that Hazy Blonde Red Stout with added Arizona forest Pinecones filtered on a bed of Uruguayan red wine corks. 

How did Craft Beer become your passion?  The beer? The person? The brewery?  Love to hear….

Until next time stay safe and always have a full glass. 😊